In the Russian Far East, a logging company is helping to flag habitat for one of the world's biggest owls.
By Vicki Croke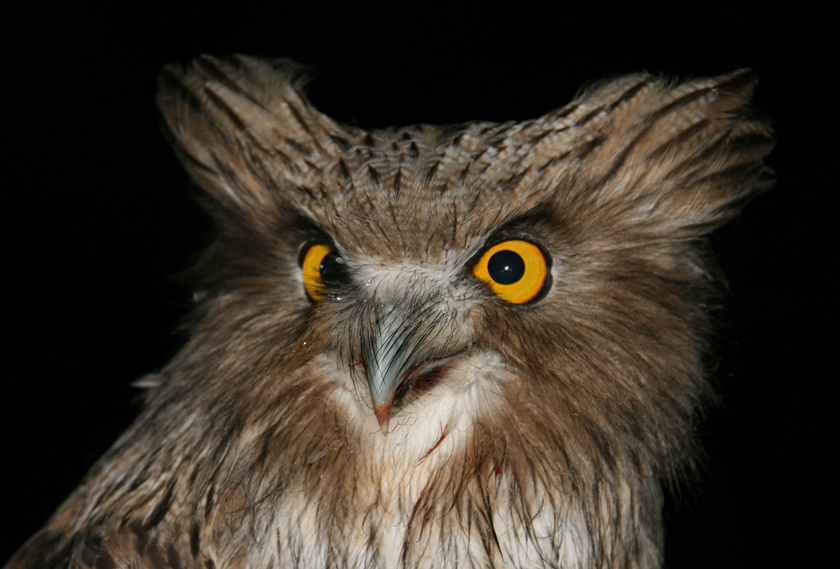 They may look like Muppets, but Blakiston's fish owls are fierce predators. Photo: J. Slaght/WCS Russia.They are mysterious and massive owls, perhaps the largest in the world, weighing up to 10 pounds, and sporting wingspans of about six feet. They're so big that in the dark forest, people have mistaken them for bears. They're so tough that they shrug off blizzards in the Russian Far East, and make a living by plunging into nearly frozen rivers by night to grab fish that sometimes outweigh them.But even big, tough birds need friends.And if endangered Blakiston's fish owls are to survive in the Russian Far East, their friends need to include loggers. Such an unlikely alliance, according to a
new study
, published in the journal Bird Conservation International, is vital to their survival. And it appears it's possible.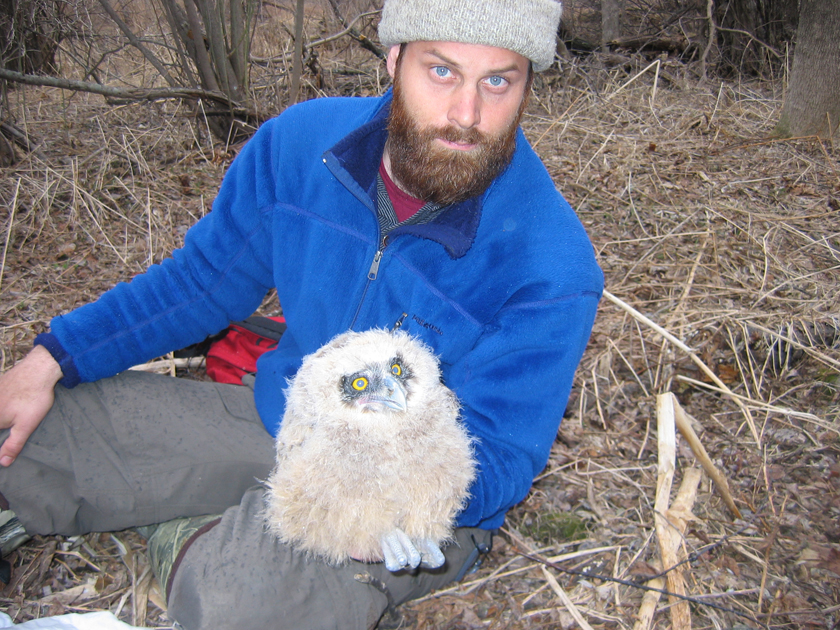 Jonathan Slaght, one of the study's co-authors, holding an owl chick. Photo: Sergei Surmach."One of the biggest logging companies in northeastern Primorye, OAO Amgu, is already working with biologists to identify select patches of riverine forest on their lands crucial to the fish owl's survival: huge trees for nesting, and stretches of river where the owls can hunt their favored prey: salmon," according to a statement from the Wildlife Conservation Society.Blakiston's fish owls are also found in Japan and China, but their numbers are in decline everywhere and the species is considered endangered. There may only be something like 3,000 to 5,000 of them left in the world. That's the best guess from WCS Russia Projects Manager Jonathan Slaght, a co-author of the study.So any help from those logging companies who lease the land is important. "This commitment to fish owl habitat protection by a logging company is significant," said Sergei Surmach, an ornithologist at the Russian Academy of Sciences and a co-author to the study.In the study, conducted by WCS, the Russian Academy of Sciences, and the University of Minnesota, experts canvased nearly 8,000 square miles in Primorye and found that nearly 43 percent of suitable fish owl habitat was leased to logging companies—and only 19 percent of suitable habitat was protected in nature reserves.Here in the United States in the 1990s, we witnessed a bitter battle between logging companies and conservationists over spotted owl habitat in the Pacific Northwest. But in the Russian Far East, there is the chance for peace. And protection.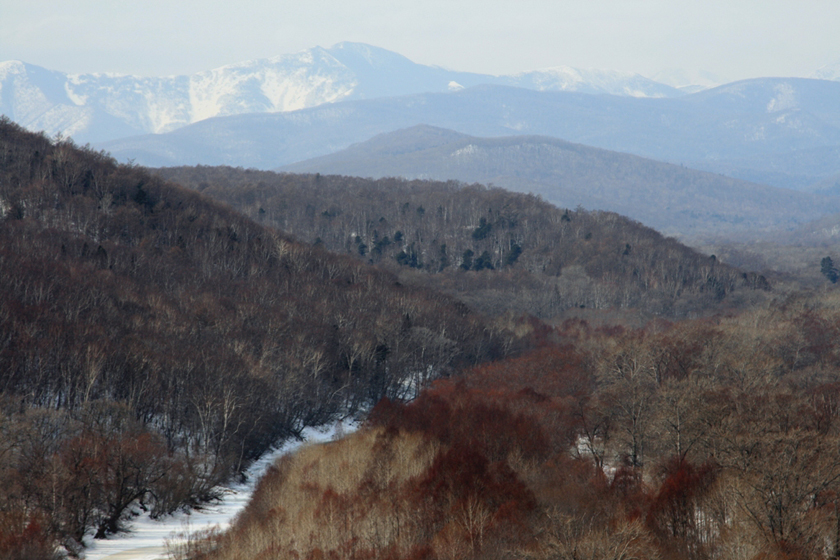 The study canvased nearly 8,000 square miles in Primorye, looking for prime fish owl habitat like this. Photo: J. Slaght/WCS Russia."If OAO Amgu and their parent company, TerneyLes, protect all fish owl habitat under their purview," says WCS's Slaght, "the number of fish owl territories currently protected in the region would triple, and result in the protection of nearly half of all potential fish owl home ranges in our study area."It's a tantalizing prospect, especially to those, like Slaght, who study them. He and his colleagues have witnessed these "Muppet-like" birds doing some amazing things. "They get really excited during the autumn salmon runs," Slaght says. And they "stalk up and down a river bank, hunched over and plodding along" looking for fish. In that season, when really big fish are available, the owls will even grab a tree root to steady themselves as they haul in catches that might outweigh them.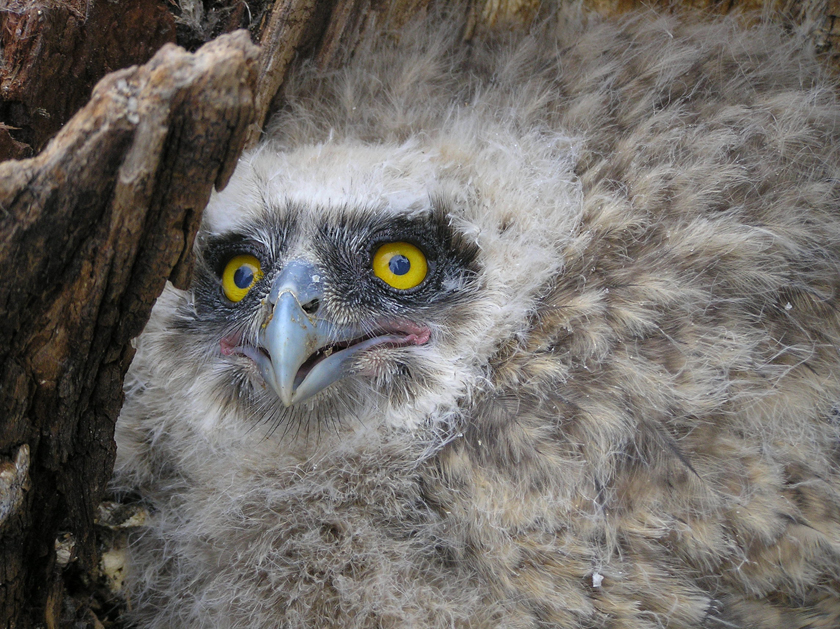 Slaght describes the owls as looking "raggedy." Photo: Sergei Surmach.Protecting these birds will take real cooperation and the biologists have reason to hope they'll get it. They've already been working with the company on another issue: closing off old and unused logging roads.This helps wildlife in several ways. According to WCS:
As reported earlier in the year, TerneyLes has begun working with WCS to implement such closures in the region by destroying key bridges and erecting dirt barricades to block vehicle passage. These closures minimize illegal logging and reduce the risk of human-caused forest fires, while at the same time keeping poachers away from wildlife.Taken from: http://thewildlife.wbur.org/2015/09/30/unlikely-allies-owls-and-loggers/